• Patios • Walkways • Driveways • Pool Decks • & More!
We are now installing pavers for patios, pool decks, walkways, and driveways! Contact us today for more information.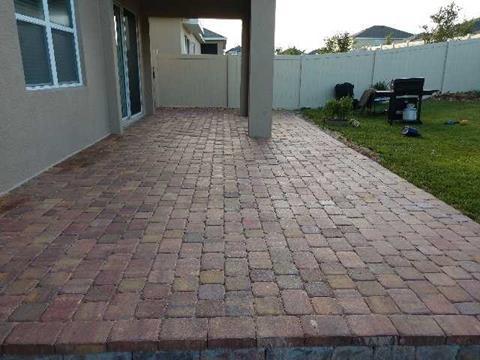 Precision Landscape Management is ready for all your landscaping and hardscaping projects. We specialize in making your outdoor spaces look and feel amazing while meeting your project goals, staying within your budget, and exceeding your expectations.
First, our talented landscape designers will work with you to establish a budget for the project and determine the type of flora that work with your style and maintenance needs. Then, our skilled crews will turn your perfect designs into a reality. We have experience with many types of materials including decorative concrete, block, and stone, and will make sure that your hardscaping and landscaping elements are installed correctly.
Our whole team is dedicated to creating a space that you can be proud of and in which you will enjoy spending time. We look forward to working on your next landscaping or hardscaping project.